IS 40C8 Carbon Steel Round Bar
Carbon Steel IS 40C8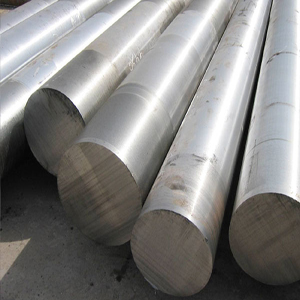 IS 40C8 is designation of PLAIN CARBON STEEL.
The designation of plan carbon steel consists of the following three quantities.
A figure indicating 100 times the average percentage of CARBON a letter C.
A figure indicating 10 times the average percentage of MANGANESE.
As 40C8 indicates a plain carbon steel with
0.4% (40/100) CARBON,
0.8% (8/10) MANGANESE.
IS 40C8 also known as 080M40. Unalloyed medium carbon steel. IS 40C8 is a medium strength steel, good tensile strength. Suitable for shafts, stressed pins, studs, keys etc. Available as normalized or rolled IS 40C8 is supplied round drawn/turned, round hot rolled, hexagon, square, flats and plate. IS 40C8 is usually supplied untreated but can be supplied to order in the normalized or finally heat treated (quenched and tempered to "Q" or "R" properties for limiting ruling sections up to 63mm), which is adequate for a wide range of applications.
Application of plain carbon steel: 
Depending upon the percentage of carbon, plain carbon steels are classified into the following category:
Low carbon steel
Medium carbon steel
High carbon steel
Some of the important applications of plain carbon steel are following below:
7C4 used for components made by severe drawing operation such as automobile bodies and hoods.
10C4 used for case hardened components such as cams and cam shafts, gudgeon pin, sprocket and spindle.
30C8 used for cold formed and case hardened parts such as socket, tie road, yoke, lever and rocker arm.
40C8 used for transmission shaft, crank shaft, connecting road,  bolts, couplings, and cold headed parts.
45C8 used for machine tool spindle, transmission shaft, bolts and gears of large dimensions
50C4 used for transmission shaft,, worms, gears and cylinders.
55C8 used for components with moderate wear resistance such as gears, cam, sprocket, cylinder and key.
60C4 used for machine tool spindle, hardened bolt and pinion.
65C6 used to make coil and leaf spring.
Different designation of Carbon Steel   IS 40C8
SAE/AISI 1040
BS 080M40
IS C40 (OLD)
UNS G10400
AFNOR - XC42H1
AISI - 1040
BS - 080M40
BS - 080A40
BS - CS40
DIN - Ck40
EN - C40E
GB - 40Mn
GB - #40
GOST - 40
JUS - C.1434.2
JUS - C.1434.1
KS - SM40C
UNE - C35k
UNE - F.1140
UNI - CS40
UNS - G10400
W-Nr - 1.1186
Client / Customer can procure smaller quantities of IS 40C8 / SAE / AISI 1040 Online ready stock from us at any designation by sending us an email at This email address is being protected from spambots. You need JavaScript enabled to view it.
We are also specialist in High speed steel, Hot die steel, Cold work tool steel, High carbon high chromium tool steel, Alloy steel, Carbon steel, Forging steel, and Bright bars. Having a rich industry experience of more than a decade, we are one of the most trusted organizations engaged in trading and supplying an exclusive range of Special Steels and we are stockiest & dealer of M2, M35, M42, H13, H11, D2, D3, CW-1, OHNS, HCHCR, SKD-11, Din-1.2379, Din-1.2714, P20, P20+S, P20+Ni, 42Crmo4, EN24, EN31, EN19, EN353, EN36C, EN41B, EN47, EN1A, EN8, EN8D, EN9, EN3B, EN8M, EN19, EN43B, EN32B, IS2062, SCM420,ASTM SA-36, ASTMSA105, SAE1018, SAE1020, SAE4140, SAE8620, 16MNCR5, 20MNCR5, C20, C35, C40, C45, C50, C60, CK45, 20C8, 40C8, 45C8, 55C8, C55MN75, SAE52100, S40C, S355J2G3. for various sizes from 16mm to 1000 mm in different sections like Round, Flat, Square, Hexagon plate and various profile conforming to IS, BS, ASTM, DIN and other international standards and specifications.