316L UG (Urea Grade)
UREA GRADE 316L, EN-1.4435, UNS S31603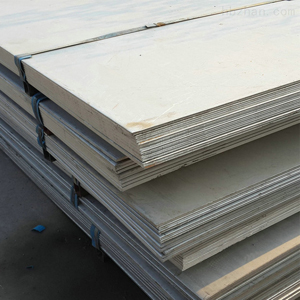 UREA GRADE 316L
The material UREA 316L grade (also known as 316L modified) has been created for urea plant applications. It is a 316L modified stainless steel with extra-low silicon content and substantial higher molybdenum contents. The low carbon content, combined with a well balanced chemistry (low silicon and nickel content close to 14%) makes the alloy fully austenitic, free of intermetallic phase precipitations. The ferrite level is kept under 0.5% in the solution annealing and water quenched conditions. The alloy is designed for improved corrosion resistance properties in Urea carbonate environments.
Urea Grade is characterized by:
High resistance to corrosion in ammonium carbamate
High resistance to intergranular corrosion
Good weldability
Product standards:
ASTM A213, A312
EN 10216-5
DIN 17458
Standards :
ASTM: TP316L
UNS: S31603
EN Number: 1.4435
EN Name: X2CrNiMo 18-14-3
Nr.: 1.4435
DIN: X 2 CrNiMo 18 14 3
SS: 2353
BS: 316S13
EN 10088
EN 10028
AFNOR Z3 CND 18.14.03
ASTM 316L modified
Applications:
Typical urea plant applications of 316L Urea Grade are:
Carbamate condensers
Scrubbers
Decomposers
High pressure piping.
Chemical composition / Chemistry (nominal) %
| | | | | | | | |
| --- | --- | --- | --- | --- | --- | --- | --- |
| C | Si | Mn | P | S | Cr | Ni | Mo |
| ≤0.020 | 0.4 | 1.7 | ≤0.015 | ≤0.010 | 17.5 | 14 | 2.6 |