Copper Alloys Supplier | Beryllium copper Supplier | Stockiest
Copper Alloys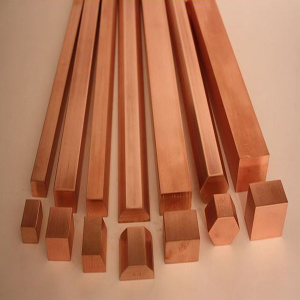 New Arise Metal, Mumbai, Maharashtra, India is an industry leading manufacturer supplier, exporter, trader, retailer, stockiest, stock holder, distributor and dealer of Copper Alloys, Beryllium copper, oxygen free copper, and a wide variety of mixed copper alloys. Our entire stock of beryllium copper and other copper alloys can be custom manufactured to your specific size and shape needs, whether it is bars, tubes, sheets, or wires.
Copper alloys are metal alloys that have copper as their principal component. They have high resistance against corrosion. The best known traditional types are bronze; where tin is a significant addition, and brass, using zinc instead. Today the term copper alloy tends to be substituted.
Composition
The similarity in external appearance of the various alloys, along with the different combinations of elements used when making each alloy, can lead to confusion when categorizing the different compositions. There are as many as 400 different copper and copper-alloy compositions loosely grouped into the categories: copper, high copper alloy, brasses, bronzes, copper nickels, copper–nickel–zinc (nickel silver), leaded copper, and special alloys. The following table lists the principal alloying element for four of the more common types used in modern industry, along with the name for each type.
Classification of copper and its alloys
Family
Principal alloying element
UNS numbers
Copper alloys, brass
Zinc (Zn)
C1xxxx–C4xxxx,C66400–C69800
Phosphor bronze
Tin (Sn)
C5xxxx
Aluminum bronzes
Aluminum (Al)
C60600–C64200
Silicon bronzes
Silicon (Si)
C64700–C66100
Cupronickel, nickel silvers
Nickel (Ni)
C7xxxx
Industrial Uses for Copper Alloys
Because of their high thermal conductivity, excellent hardness, and high temperature strength, copper alloys are frequently used for applications requiring high electrical conductivity and superior mechanical strength.
It is its strength that makes this alloy a great choice when you require wear and corrosion resistance, and excellent bearing properties.